Review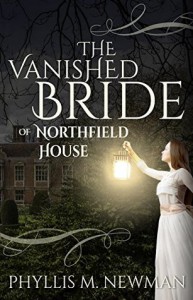 Phyllis M Newman has done a great job with this book. It is a real page turner. I do wish there had of been a bit more interaction and ghost hunting then there was. The book is filled with mystery, as is the people and the home. Some of the book was a bit over descriptive, but it all evened out in the end. I did have the villain pegged from pretty close to the 1st of the book and, figured out mystery of Eleanor very early on, but I didn't have the details of it all sorted out. And I must admit there were a few surprises thrown in also.


Anne Chatham is alone in the world. After loosing most of her family to Influenza and nearly dying herself. Then her Father passes away. He has left no money or insurance to take care of Anne. Anne finds employment at the Northfield House as a typist for Mr. Wellington. Anne has a secret. After he near death experience she can see spirits. Almost immediately after entering NorthField House she starts seeing the resident spirit of the house.


Sorry if this review is a bit vague on details but I don't want to say to much and spoil the book for anyone.